A short bike trip away from Warffum you'll find Noorpolderzijl: the smallest seaport in the Netherlands. To many people 'the end of the world'. Because behind the dyke, nature rules and World Heritage Site the Wadden Sea beckons.
Alleen op een eiland (Alone on an island)
In the early seventies authors Godfried Bomans and Jan Wolkers travelled from Noordpolderzijl to Rottummerplaat where they each spent seven days in 'isolation'. They did this for the radio show 'Alleen op een eiland' that was broadcast by the VARA and AVRO radio stations. The only contact the authors had with the outside world was a short daily radio contact with the show's producer Willem Ruis who was staying at the (then) Hotel de Breedenburg in Warffum.
Bob Dylan in Noordpolderzijl
Rumour has it that one day musician Bob Dylan was spotted at 't Zielhoes, the cafe on the dyke by Noordpolderzijl. Dylan loved Hoogeland and he would occasionally ride his bike there. The region and the landscape reminded him of his birthplace of Duluth, Minnesota. At least that is what reporter Herman Sandman writes in his story 'Bob Dylan in Noordpolderzijl' (in Dutch).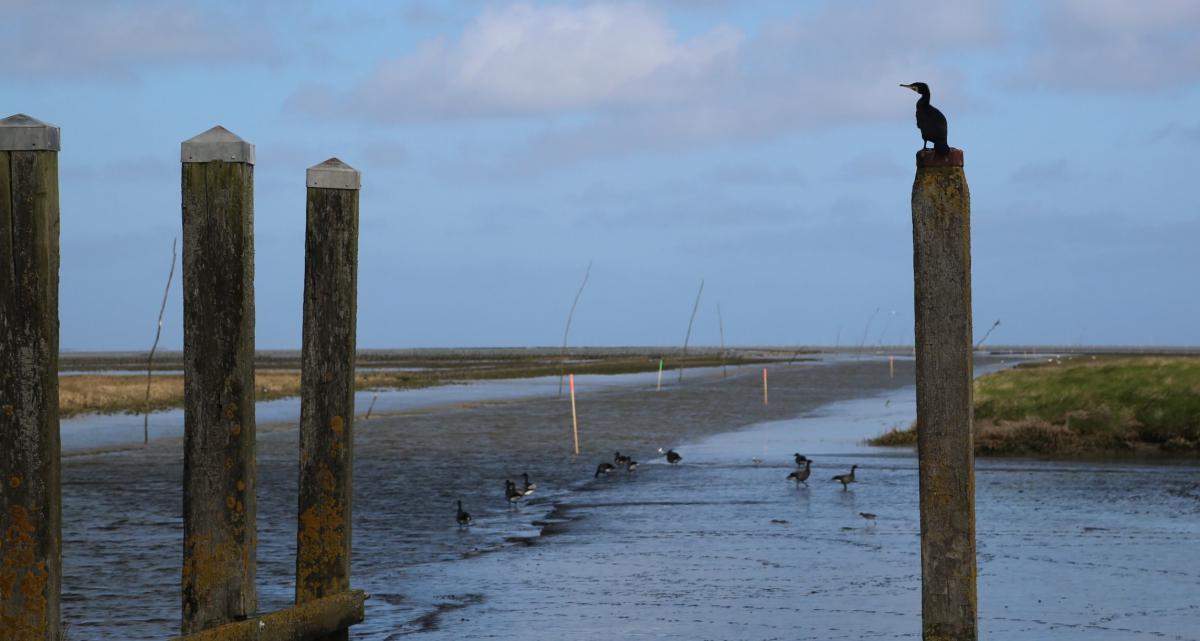 (Image: Noordpolderzijl, Web Stories 2016)